How does the widget work?
The goodreviews widget is a lightweight piece of code that immediately brings in the power of social proof to any website.
Whilst this article is more of a practical guide, we would like to mention that every design choice has been made with the core focus of increasing onsite sales (you can see these results in our battle-tested case studies).
It works as follows 👇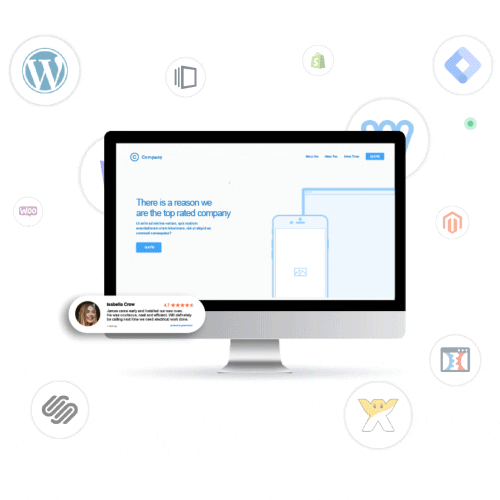 A new review will display every few seconds
Every 3 seconds, a new 4 and above star Google review will be displayed on your website. These reviews will auto-rotate indefinitely.
We display your most recent reviews
Once per day our system syncs with your Google My Business account. We do this to ensure the reviews that are rendered are the most up-to-date.
Why? A review given yesterday has a much greater impact on consumer behavior than a review left four years ago.
Engaging with the widget
As above, if a user hovers on the widget it will expand (if over 140 characters) to display the full length of the review.
At the same time, depending on your preferences, the customer will be met with two options.
The first, to "See more" which will tile reviews up the page and allow the user to scroll through 20 of your reviews.

Or the second, to "Leave a review" which allows you to collect reviews on your website.
Widget Data
We track two core metrics:
Widget views - Amount of times the widget was seen this month

Reviews read - Amount of reviews read on your website this month. This is recorded on a 1-second hover basis of an individual review.
You can view these statistics in your dashboard.
The widget is the last thing to load
You may be thinking to yourself, the widget takes some time to show, what's going on!

Well, this is intentional.

Why? For your page speed aka SEO reasons.
The widget will be the last thing that loads on your website after all other elements are loaded. We do this by giving all other page elements priority, ensuring no impact on the initial load.